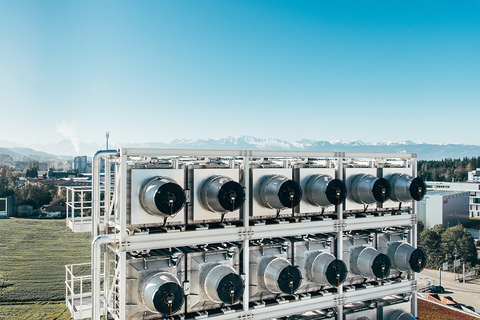 We made a promise to remove twice the amount of unavoidable carbon dioxide (CO2) emissions of our products by filtering the air you breathe. 
By removing double the CO2 emissions we can reverse climate change.
We collaborate with Climeworks, a Swiss based company, that develops a technically sophisticated process and enables us to reverse climate change by extracting CO2 from the ambient air.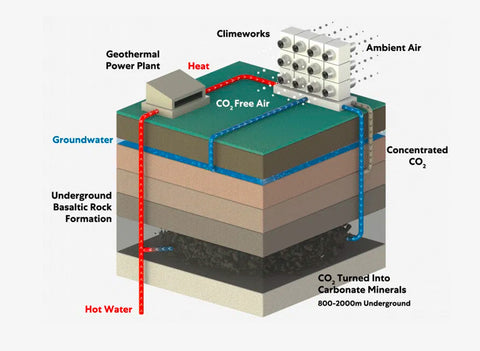 CO2 removed permanently
Climeworks direct air capture technology combined with the storage process developed by the Icelandic company Carbfix removes carbon dioxide (CO2) from the air and stores it permanently underground.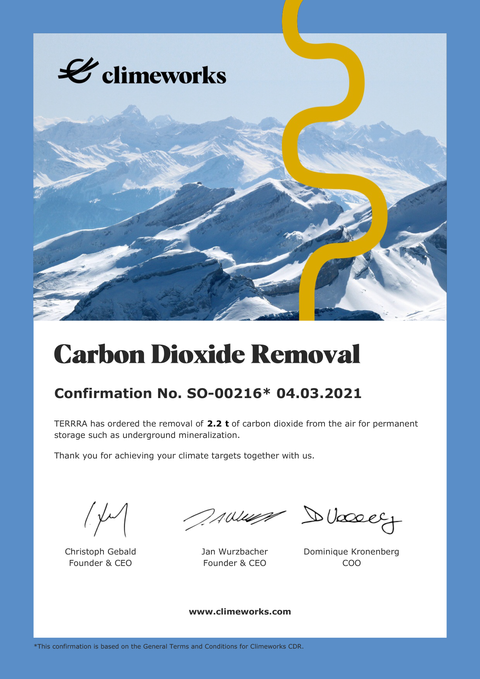 Carbon negative footprint
For every Shirt we remove twice the amount of unavoidable CO2 emissions from the air, resulting in a carbon negative, but climate positive footprint. You can learn more about the Lifecycle Assessment here.
The TERRRA Shirt series is limited to 999 pieces.