Our Shirts are designed for circularity.
The TERRRA Shirts are made from 100% recycled textiles. Reducing the use of virgin raw material is the best way to reduce waste, CO2 emissions and the use of water & electricity.
At the end of the shirt's life cycle, it can be recycled back into the production proces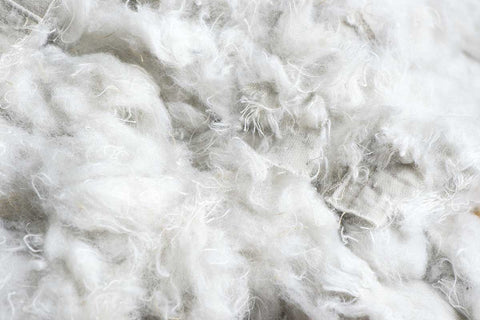 Production & Recycling
Textile waste is collected from garment factories in India, sorted by colors and brought to the textile recycling plant. This allows us to avoid the consumption of virgin materials and the use of dyes and other chemicals. 
Through a mechanical recycling process the textile waste is opened into fibers with a very low consumption of energy.
The opened fibers are then blended with polyester fibers from recycled PET bottles. Blending the fibres helps to create a strong and smooth finishing. 
The fibres are then spun into yarn and knitted to fabric for the next production steps. 
In the CMT factory, the fabrics are brought to life. There, the fabrics are cut and sewn into T-Shirts. 
Life Cycle Assessment
TERRRA has made a Lifecycle Assessment (LCA) with the Dutch based company REMOkey that is specialized in analyzing product lifecycles with recycled contents. The results of the LCA are rather delightful: 50% less CO2 emissions (1.1 kg) and 99% less water consumption compared to a conventional product.  
This is the result of a very energy-efficient recycling process and the use of exclusively textile waste as raw material. 
The TERRRA shirt was deliberately designed in a minimalistic way to avoid fast fashion and focus on the essentials. A white shirt is a timeless piece in any wardrobe. Therefore the TERRRA Shirt is an absolute basic.